Sterling Offers Versatile and Strong Lead-Free Solder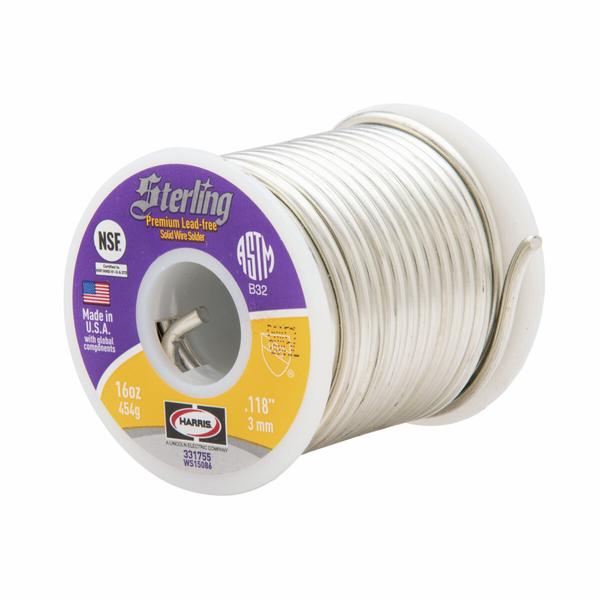 Sterling lead-free solder, manufactured by Harris Products Group, provides the lowest melting temperature and widest plastic range for plumbing applications.
Sterling features include a low melting temperature 410°F/210° C for quicker joints, tensile strength of 7130 psi and shear strength of 9970 psi for strong joints, and environmental safety for plumbing and potable water, with no lead, no antimony, no nickel.
Sterling can be found in the Harris online catalog or at plumbing wholesalers everywhere. For more information about Sterling and other Harris products, call 1.800.733.4043 or email custservmason@jwharrris.com
About the Harris Products Group
The Harris Products Group, a Lincoln Electric company with headquarters in the U.S., is a world leader in the design, development, and manufacture of cutting, welding, brazing, and soldering equipment, consumables and gas distribution systems. The Harris Products Group products are sold and used in more than 90 countries. For more information about The Harris Products Group and its products and services, please visit the Company's website at www.harrisproductsgroup.com.