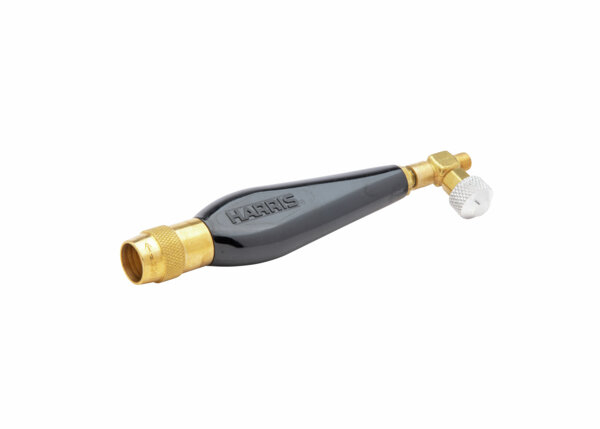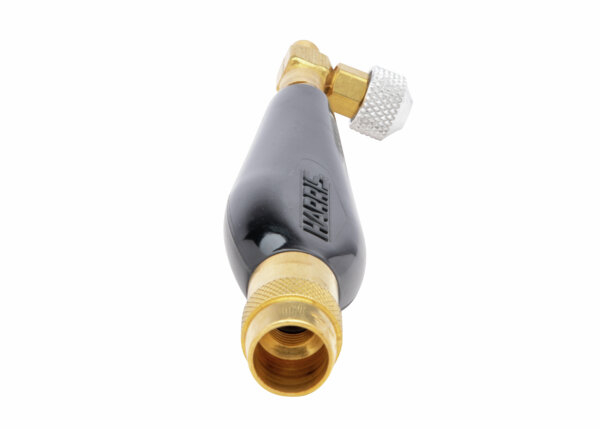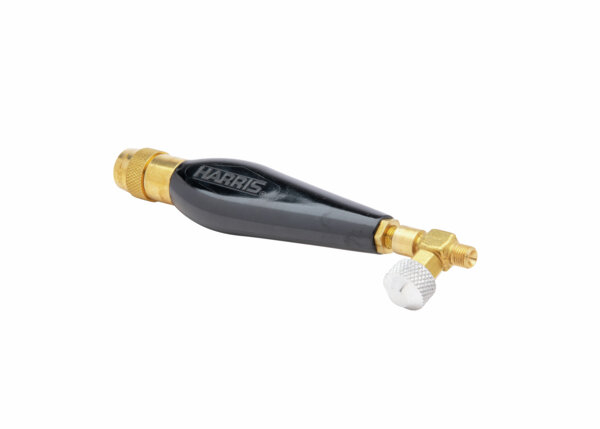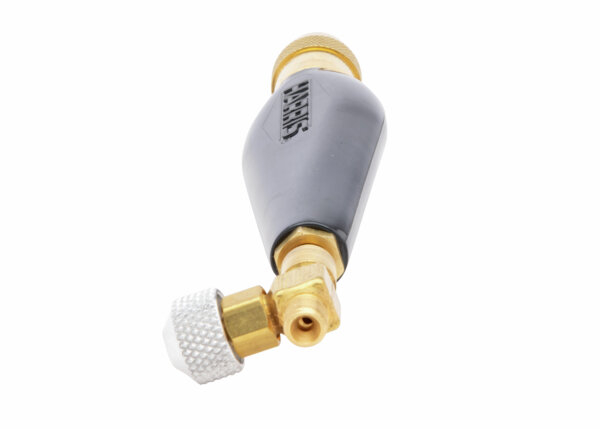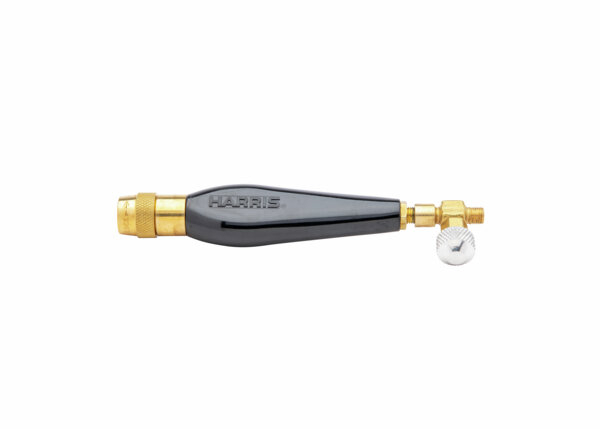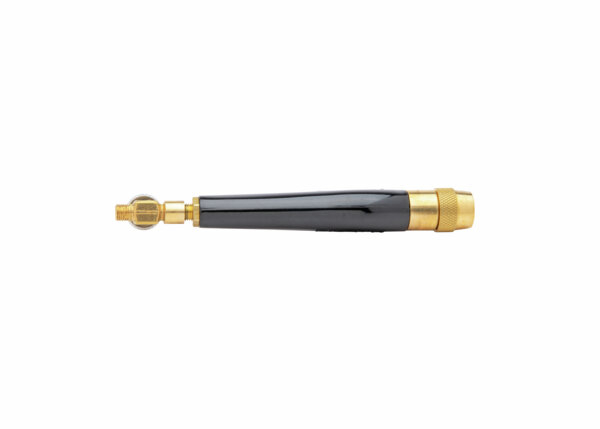 Model HAS-400 is a screw connect brazing torch handle with "A" (3/8"-24) hose connections for use with air-fuel/acetylene. It is ergonomically designed with a super tough grip for balance and comfort. The connection fittings are 3/8" - 24. This handle can be found in the Inferno Kits (PNs 4400091-4400092). It is designed to work with Harris' Inferno® tips.
Features
Inferno screw connect brazing handle
Ergonomic handle design with brass connections
"A" (3/8"-24) hose connections
Uses acetylene, propane and propylene gases
Fits Harris' Inferno screw connect swirl tips
Quick Connect Adaptor - Model HTA - PN 4300676 converts HAS-400 handle to quick connect HA and HT series tips.
What's Included
Model HAS-400 Inferno Air-Fuel "A" Hose Screw Connect Torch Handle
Equipment
Brazing Handle Model Number
HAS-400
Compatible Welding/Brazing Tip Style - Acetylene-H2 (Size)
HS-1i
HS-2i
HS-3i
HS-4i
HS-5i
HS-6i
Gas / Gas Service
Air Fuel/Acetylene
Hose Connection/Fittings
A" 3/8" - 24
Hose Type
Air Fuel/Acetylene
Recommended Items/Accessories
Quick Connect Adaptor - Model HTA - PN 4300676
Style
Screw Connect