Harris Products Group is set to launch DataSMART® in 2021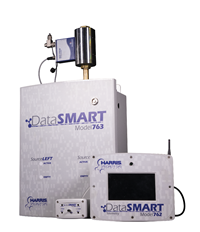 For Harris Products Group, a Lincoln Electric company, 2020 was a strong year for its specialty gas sector with an increased demand for products such as its changeover systems. In the last 12 months, Harris also provided critical help in setting up temporary hospitals to treat overspill patients suffering from Covid-19 as it adapted working conditions to meet demands. To hear more about the company's specialty gas operations, as well as a new product - DataSMART®, a gas system that utilizes data to attain maximum efficiency - it has in store for 2021.
It is a fully automatic switchover manifold system with monitoring, tracking and reporting capabilities. It controls and maximizes gas use and expenses in applications as diverse as analytical labs, metal fabricating and laser cutting. We are excited to introduce this system that is centered around data to control gas use and has the most advanced reporting features in the market today.
Click the download link below to read the entire article.

Download