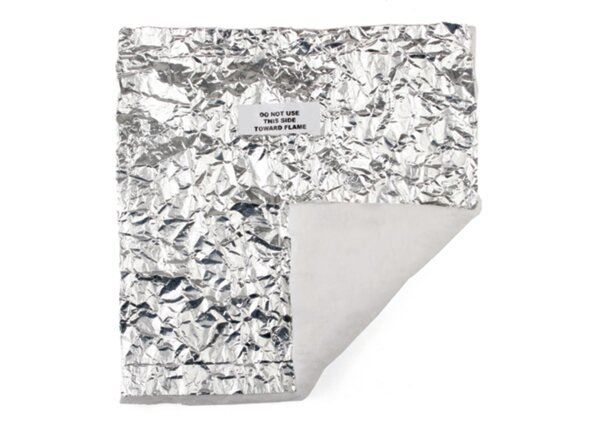 The Harris flame barrier is constructed of fire resistant ceramic cloth material. It provides a protective barrier between flammable surfaces and open flames during soldering and brazing applications. The product prevents costly fire damage to surfaces such as wood wiring sheetrock insulation paint and other surfaces. The flame barrier will maintain its structural integrity up to 2700°F with a melting temperature of 3200°F.
Features
Protective barrier between flames and work surfaces
Fire-resistant ceramic cloth material
Maintains structural integrity up to 2700°F
Melting temperature of 3200°F
Measures 12" x 12"
General
Color
Silver
White
Material
Ceramic cloth