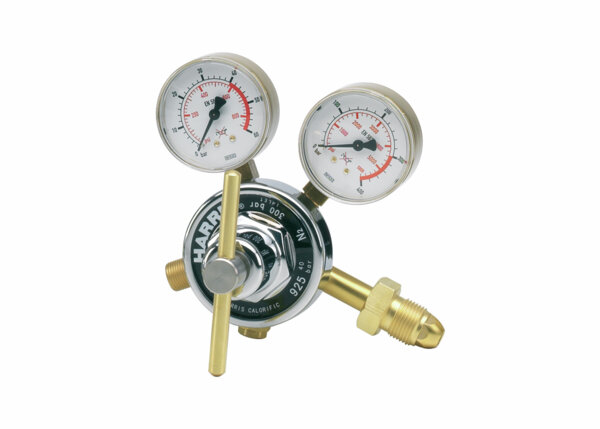 Single-Stage High Flow Cylinder Regulator with Steel Diaphragm to use with Nitrogen or Oxygen. The model 925ARS produces enough flow to cut up to 400 mm of steel. The stainless steel diaphragm in the first stage guarantees that there is no contamination in the regulator.
Features
Large Ø 70 mm diaphragm accurately controls delivery pressure
Maximum inlet pressure 300 bar
High pressure capsule seat with Kel-F (CTFE) sealing surface
Typical Applications
Designed for all applications where high outlet pressure is required.
Ideal for high pressure plasma cutting.