Harris Products Group Offers Free 'Oxy-Fuel Safety Manual'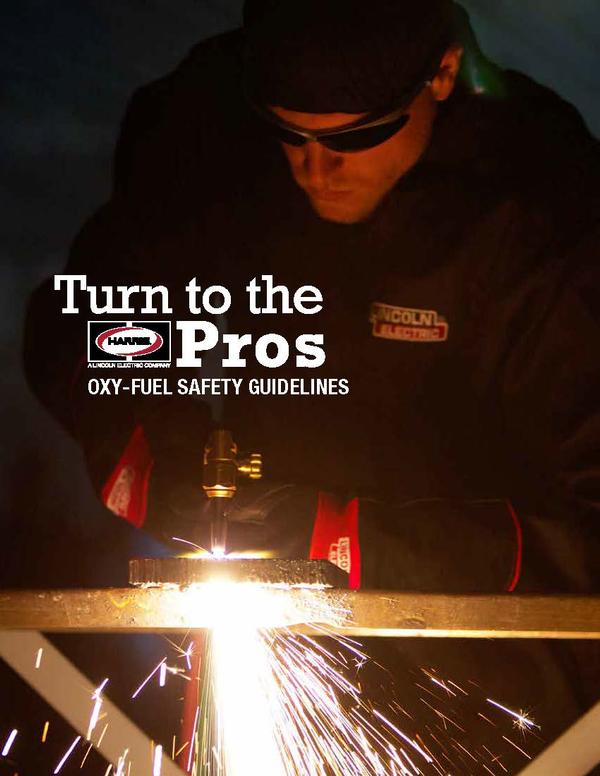 For more information contact:
Ira Vea Bennett - ira_bennett@lincolnelectric.com - 678.928.3772
Mary Sawyer – mary@geileon.com - 314.727.5850


Harris Products Offers Free 'Oxy-Fuel Safety Manual'
Mason, Ohio (May 21, 2021) – To help prevent accidents and injuries by individuals who are operating oxy-fuel equipment to cut, weld, braze or heat, Harris Products Group has developed the Oxy-Fuel Safety Manual.
This instructive guide will be helpful to both new and veteran operators and is available at no cost to individuals or businesses.
Safety is all about education. This 12-page manual was developed as a free resource that companies can distribute to their staff. It provides a basic understanding of the elements involved in the different oxy-fuel processes and offers guidelines for the safe and proper operation of the equipment. The safety manual is available in English, French and Spanish.
Topics include common situations oxy-fuel users encounter on a daily basis. These include the combustion process, types of gases and cylinders, key hazards, attaching a high-pressure oxygen regulator, safety devices such as check valves and flashback arrestors, personal protective equipment and more.
While it's always critical to follow the safety instructions provided by equipment manufacturers, the Oxy-Fuel Safety Manual provides helpful tips to avoid personal injury and illness.
To obtain multiple copies of this free safety manual, call 1.800.733.4043 or email custservmason@jwharris.com. For a single copy, click here http://bit.ly/OxyFuelSafety
About the Harris Products Group
The Harris Products Group, a Lincoln Electric company with headquarters in the U.S., is a world leader in the design, development, and manufacture of cutting, welding, brazing, and soldering equipment, consumables and gas distribution systems. The Harris Products Group products are sold and used in more than 90 countries. For more information about The Harris Products Group and its products and services, please visit the Company's website at www.harrisproductsgroup.com.